How SeeDesine came to be – The story
Like I said in the previous article, for those who may be interested in our story, I decided to split it in three parts. The previous one was about the team itself, two or three words about me and Cristian (anyway, you'll get to know us better as the time passes) but this one will be about SeeDesine itself. As the title suggests, how it came to be.
I can remember our very first article when "We hit play" that began with "Have you ever heard of those ideas that ended becoming great businesses?". Well, everything started from an idea that came to us on a November weekend night.
Cristian and I (yeah, you should've figured out by now that Radu is writing and from now on, you should get used to it) were reaching a disquieting level of boredom and decided we should go out and have a drink. And so we did. After 20 minutes we found ourselves in the downtown, looking for a place where we could have a good refreshing ginger lemonade. Well, eventually, the place was good, the lemonade was too and started discussing about the work week that had just ended. And of course, about the changes that would take place along with the new year that was to come.
Before going on you must know that Cristian has been a professional graphic & web designer since 2010 and recently has been declared a Certified WIX Webmaster. By that time, he was being the CEO of ChrissDesign and we were discussing about the interesting projects he was working on. At some moment, when the interesting projects began mixing with the possibly interesting future projects, we both were struck by the idea of rebranding ChrissDesign. We felt like everything needed a refresh. A refresh regarding every single detail! You must know that the ideas and suggesting were flooding our really entertained minds and that lemonade we wanted to drink was the first out of 4.
So, for the next 3 months we planned everything in order everyone to be pleased: us, the customers, the relatives, even the ones who arrive on SeeDesine.com by mistake. We even asked one of our friends, Bogdan, to create the logo as we wanted one of the best to create it. Anyone can create a logo but not anyone can create one that suggests something! But that's another story. In fact, the story of the logo will be the last part of this trilogy!
As I said before, it took us almost 3 months of daily work and brainstorming to create a temporary version of the website. I said temporary because we had to change some things: you know the story of fixing bugs.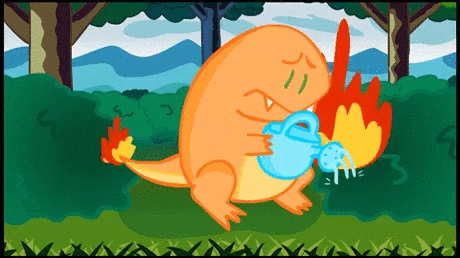 3 months of hard work, quarrels, expectations, disappointments, 3 months of sometimes ignoring the beloved ones, 3 months which resulted in what you see today. You must know that every single word, image or function has been carefully planned and/or created. Even so, if you find that's misplaced, let us know, we really appreciate that kind of feedback because we are humans. Still.
I will finish this story in the same way I started it. By referring to our very first blog post. I am absolutely sure that SeeDesine's story won't end in this second part of "How SeeDesine came to be". I am absolutely sure that the story will go on and you'll be a part of it. It's gonna be a fun journey with pleased costumers, great websites, fulfilled dreams and two guys who saw their ideas came true. At least, so far.
Radu over.